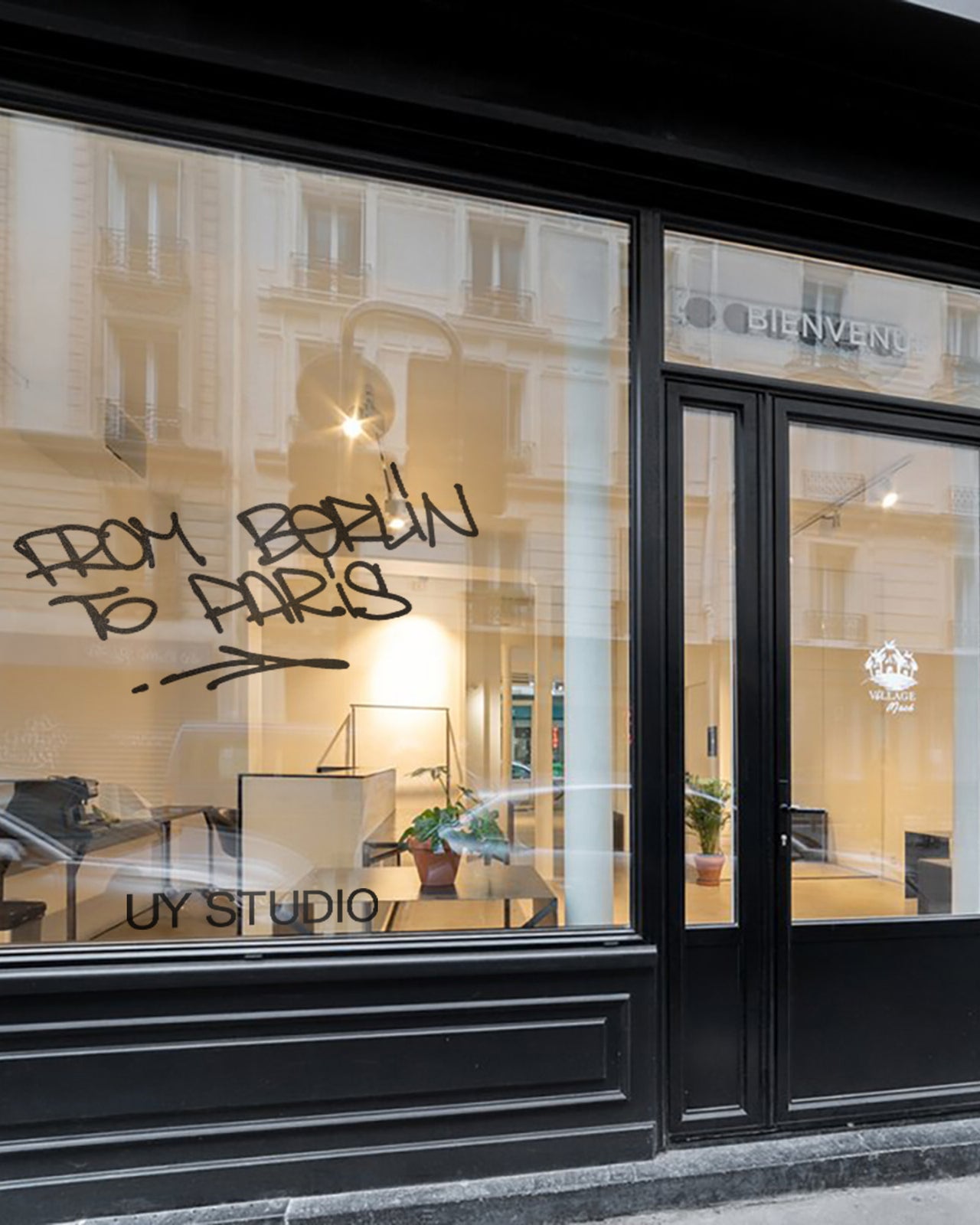 Berlin based UY Studio Takes over Paris by Storm: Showcasing Unique Genderless Designs Fueled by Berlin's Rich Culture during Men's Fashion Week
We are continuing breaking boundaries. This time at our Showroom during Paris Men's Fashion Week, unveiling our newest collection of genderless designs inspired by Berlin city's vibrant culture.
Paris, France - [20-25th June]: In a remarkable fusion of creativity and cultural exchange, UY Studio is set to make waves at their Showroom during this year's Fashion Week by breaking free from the traditional confines of fashion. UY STUDIO is a Berlin-based art collective and performative fashion brand that champions body liberation through genderfluid products. All designs are developed in their Berlin Studio and produced within the EU, embodying their commitment to a slower fashion production. Renowned for its vibrant underground culture, Berlin has long been a breeding ground for artistic innovation. UY Studio draws inspiration from this pulsating metropolis, infusing their designs with the city's raw energy and creative spirit through movement, whether that draws inspiration from the dance floor or the opera. UY Studio is where fashion and performance art merge with other artistic languages to foster the artistic potential of expression through clothing. Each piece is meticulously crafted with a focus on versatility, ensuring they can be worn by individuals from all walks of life. By rejecting the limitations imposed by gender and body norms, the studio aims to create a fashion utopia where self-identity and personal style can flourish without constraints. 



This summer, we will be launching our first "
PREMIUM
" collection - a collection that represents a new standard for sustainable and ethical fashion - with a focus on original designs, advanced techniques and sustainable materials that deliver superior quality and durability. The collection incorporates the use of vegan - leather, with each piece crafted with care and attention to detail, ensuring that every garment is a work of art. Alongside, we will be
showcasing our vibrant ready-to-wear collection of unique genderless designs made to help people listen and talk with their bodies, inspired by Berlin's rich and diverse cultural heritage.
Our first pop up showroom in Paris, and we will be back…

Special thank you to @baboushka.eats and @omergilony for the amazing display of food shared with everybody for our opening evening. And @neulich.bier for providing their delicious, Berlin made refreshments throughout the pop up.

Special mention to @ealaa_musaa for their performative fashion performance on our closing evening. 
Visual artist I Graffiti: Cris Strato