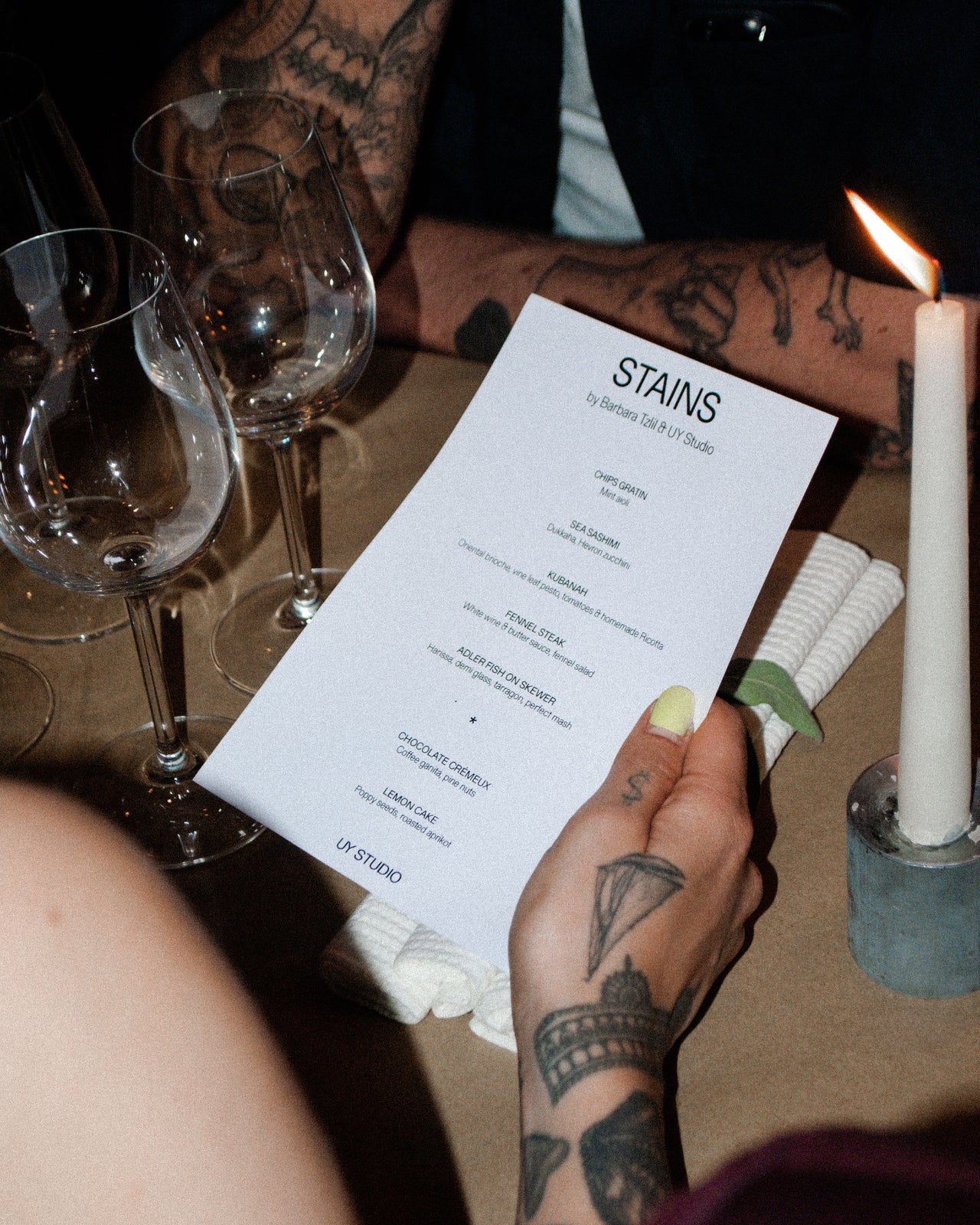 "STAINS" 
by Barbara Tzlil & UY Studio 
WE DID IT AGAIN. 
UY Studio invited again to indulge in a unique culinary experience that was both interactive and sensual. In collaboration with the talented chef and artist Barbara Tzlil we created a menu and experience that was inspired by the concept of stains.

The 8 courses menu was based on seasonal vegetables and fish, inspired by mediterranean recipes by the talented chef and long term friend Barbara Tzlil.

The menu was designed to evoke different emotions and experiences, with dishes and drinks that are both familiar and unexpected. From spicy and bold flavors to sweet and indulgent treats, the culinary experience tantalized the taste buds and leave visitors feeling inspired and connected. 

The guests were encouraged to engage with their senses and emotions whilst they explore the importance of vulnerability and authenticity in our relationships with ourselves and others. 
Stay tuned for our next experience. Join our newsletter to be the first to know and enjoy an unforgettable night with us. 
Chef: Barbara Tzlil I Set Design & Creative Direction: Idan Gilony I Photography: Sarah Butz