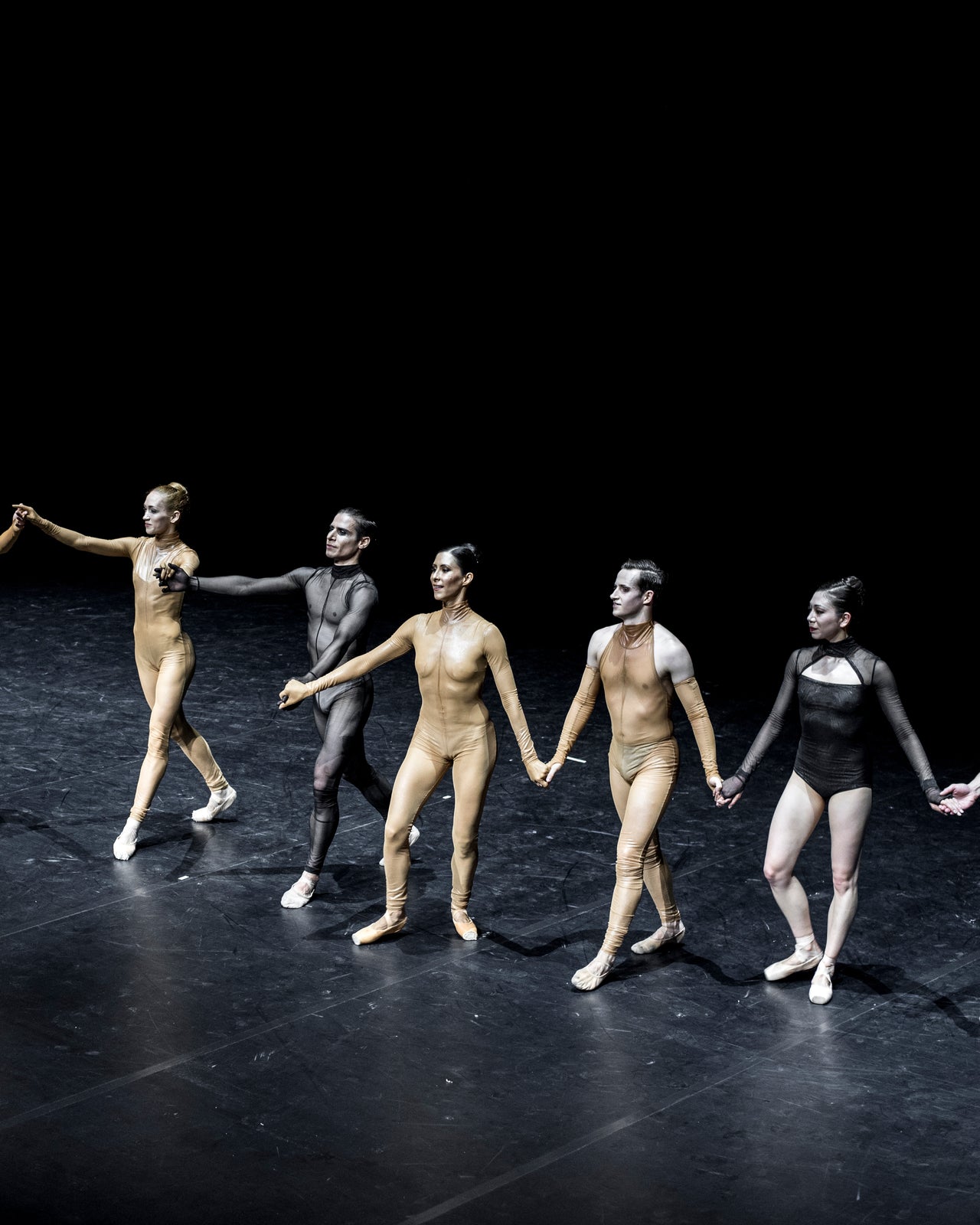 Oval - its production process through its world premier and seasons- have left us inspired and recharged. This collaboration was initiated by Richard Siegal, who found that his philosophy and UY's aligned. Siegal is actively working on erasing genders on the stage of Ballet. His work takes on a contemporary approach based on gender fluidity -a departure from traditional ballet practices.


Our first meeting took place in our Studio where we sat together exchanging our thoughts and ideas. Several months later, Siegal was hired by the German Opera to choreograph a performance that would show at Staatsballett Berlin which was when Siegal thought about UY and decided to invite us to be part of the project. 


At the beginning, there was skepticism on hiring a small independent fashion label, something we anticipated. Siegal Insisted and as a way to lessen the resistance, we invited the Costume Director of the Opera to our studios to formally introduce ourselves and our work. The ice was broken and it was decided then and there to have UY on board. 


Oval was a challenging project in its enormity. We had 18 dancers to dress, which had been a first for us. As a small independent label, we had a lot of fears throughout the process of the production. Were we delivering? Are we good enough, is everyone satisfied? How can we push ourselves to deliver at the highest quality and standards? 
Our garment design was influenced by Siegal's contemporary approach which inspired the different cut outs contrasting the traditional ballet costumes and embracing the odd shapes of electronic club-wear.  We wanted to find the exact middle point between the traditional and the future. We chose melancholic color palettes for the garments (nude, silver and black) with a shine to pop out on stage, giving a look and feel as if the dancers had latex poured over them. 
We had gone to the Opera house at least twice a week for fittings. The entire production was harmonious, from the breath taking light installation and how it lit the garments to the sounds of Alva Noto - everything had felt as though it was slowly but surely coming together.
Oval was premiered on May 4th 2019 at the Staatsoper Unter den Linden, it then continued to go on for two more seasons. 


Choreographed -
 Richard Siegal 
Sound design -
 Alva Noto 
Costume Design
 - UY Studio 
Video & LED Installation -
 Mattias Singer 
Photography -
@_generation_black
Dancers of the Staatsballett Berlin - 
Ksenia Ovsyanick, Elise Sacilotto, Clotilde Tran, Xenia Wiest. 
Ross Martinson, Frederico Spallitta, Lucio Vidal, Dominic Whitbrook, Vladislav Marinov