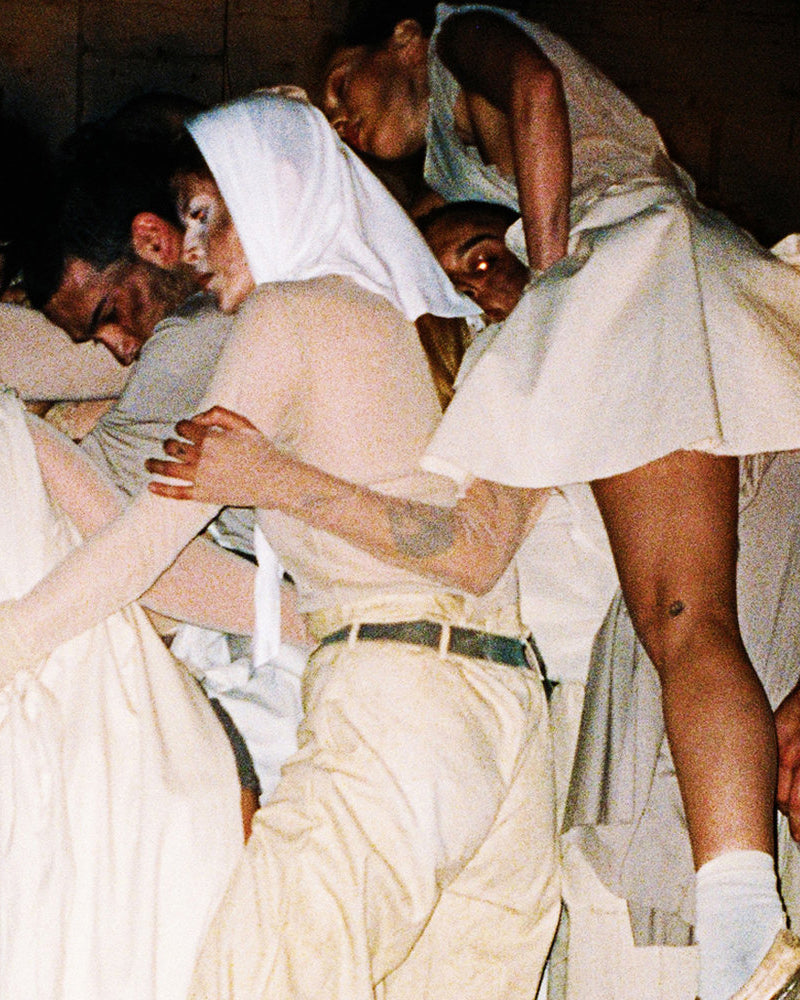 Zone White Lies marked UY Studio's third year of conception in Berlin. Following in the tradition of previous celebrations, UY Zone collaborated with the talented choreographer Matan Zamir to create a post-war era-inspired visual expression, dressed in UY's Spring/Summer conceptual collection.

Far from what is expected, Zone White Lies takes a step away from glamour, immersing itself in melancholy. The intention behind the post-war era theme is to showcase the collective notions of powerlessness and exhaustion. The earthy tones and fabrics of the garments reflect the loss and destruction that linger after the dust settles. The garments' different shapes and cuts represent the raw state of the working class and the underlying sense of hope for a new beginning.

UY Studio believes that art has the power to reach more minds and express different perspectives on the state of the world. It allows the receiver to question things without forcing an opinion or a set of emotions. UY Zone's post-war inspiration comes from a sense of pre-war time due to the current state of the world, forcing us to think about what consequences we may be facing in the near future. 


Choreography
Matan Zamir 
Sound
LVM 
Production
Folaji Klaeren Collective 
Event Manager
Leon Barth 
Light
Michał Andrysiak 
Styling
Dogukan Nesanir 
Hair & Make-Up
MINE & Susanna Jonas 
Photography
Bobby Collins