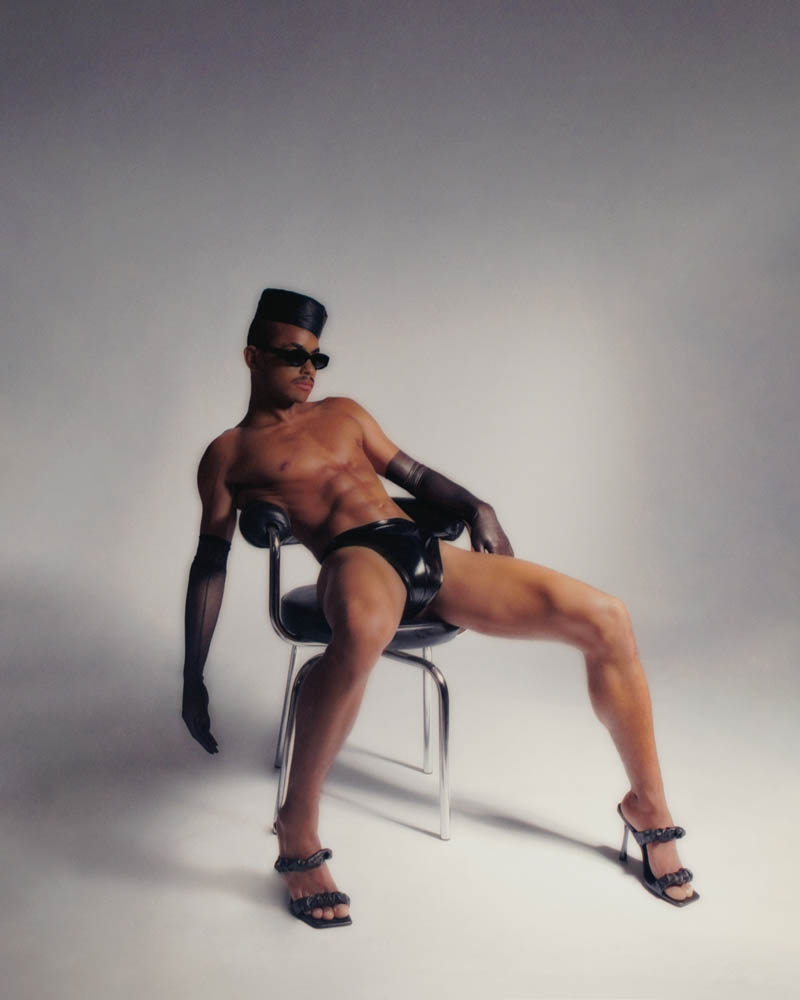 How can one combine strength and fragility in the same body? 
The answer to this question stands for the idea behind this project: a visual representation of two controversial elements compressed and implemented in one single figure. 
Without any classifications, this editorial shall communicate what society is imposing outside of cultural conditioning: freedom. As an homage to the pride month and for all the people who are still deprived of what basic human rights are - a society far away from modernity. 
In this regard we could not have thought of a better protagonist as Lie Ning, a young emerging talent who is not afraid to be who he is and in the same breath not inclines to adapt what society imposes him to be.
As part of the artistic collective who developed this journey throughout the freedom of the people, we always try to create genderless content mixed with aesthetic clothing, that is showing the full unlabled range of someone's self and that is underlining our believe in the change of this society. And this change has to happen and it has to happen now.